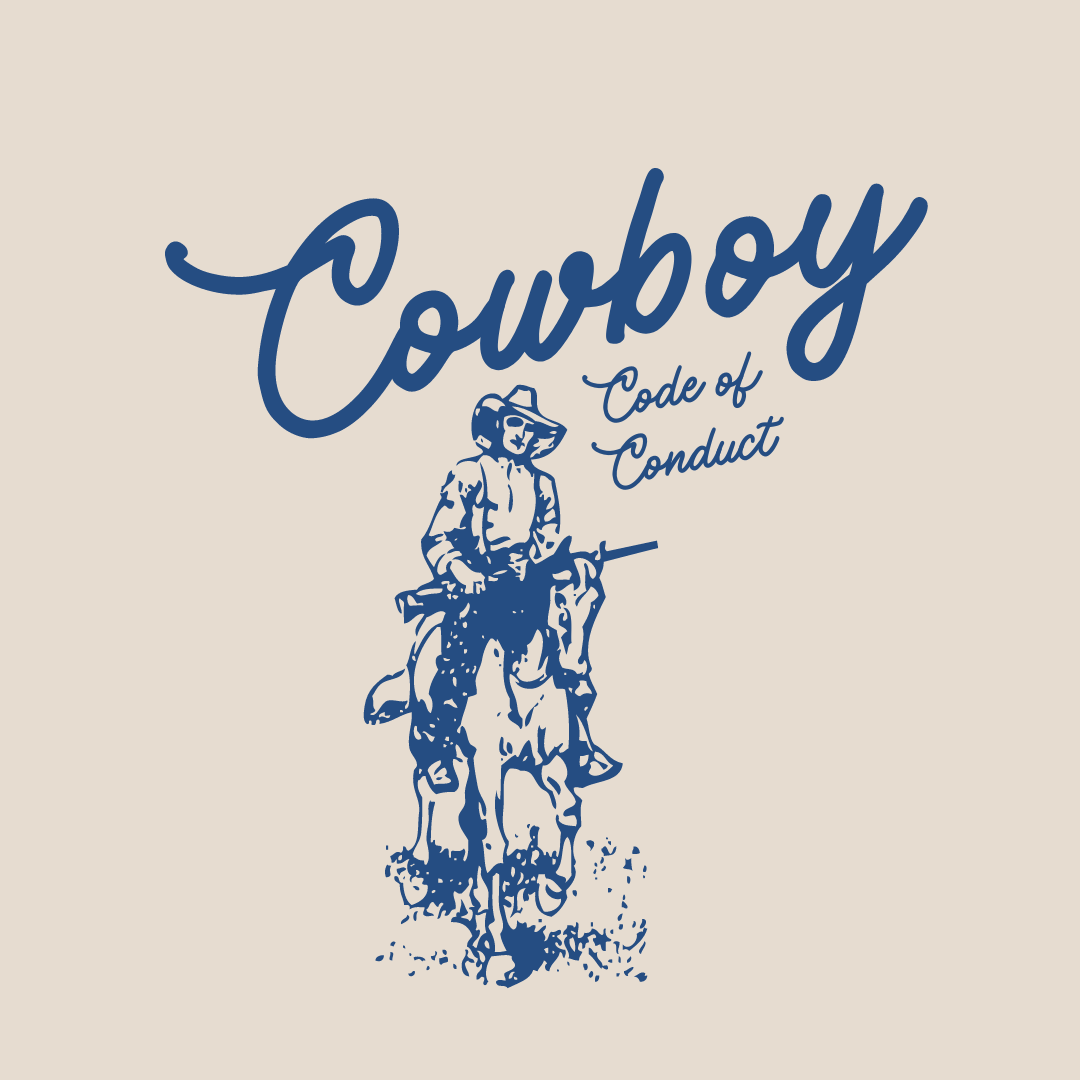 We Believe in the Cowboy Code of Conduct
1. Live each day with honesty and courage.
2. Take pride in your work. Always do your best.
3. Stay curious. Study hard and learn all you can.
4. Do what has to be done and finish what you start.
5. Be tough, but fair.
6. When you make a promise, keep it.
7. Be clean in thought, word, deed, and dress.
8. Practice tolerance and understanding of others.
9. Be willing to stand up for what's right.
10. Be an excellent steward of the land and its animals.
BAC1873 sums this all up with: It's an Attitude, A Code, A Lifestyle, and we believe that part of the code is to give back to the lifestyle. So here at BAC1873 we work with organizations like The HeartSrings Foundation to provide guitars for veterans and first responders for music therapy. We also provide scholarships to go toward Rodeo entry fees for underprivileged youth who compete in rodeo as a means of improving their lives.
Why 1873?
There were several endeavors in 1873 that made it iconic for cowboys and cowgirls.

The Colt Peacemaker

This iconic weapon was first produced in 1873. It became the most famous six shooter of the cowboy era and was used by the most famous Cowboys and lawmen like Wyatt Earp and Bat Masterson, as well as being the chosen side arm of general, George Patton.

Levis Jeans

Levis Jeans patented the first 5 pocket denim jeans in 1873 which became a staple in Cowboy clothing. That patent became the basis of the blue jeans we know and love today. 

Scouts of the Plains

Two of the most famous cowboys, "Buffalo Bill" Cody and "Wild Bill" Hickok joined forces for the first time on stage in 1873 in a production titled "Scouts of the Plains" in which they demonstrated plainsman, scout, and cowboy techniques, like quick-draw shooting.

Winchester Rifles

The Model 1873 was one of the most successful Winchester rifles of its day, with Winchester marketing it as "The Gun That Won the West". Still an icon in the modern day, it was manufactured between 1873 and 1923.

Coors Brewing Company

Coors, the banquet beer, was founded in 1873 in Colorado. It is often associated with western cowboy culture because it was exclusively sold in the western United States and was considered a novelty on the East Coast prior to 1986 when it finally reached nationwide distribution.
Our Story
Our story begins in 1983 when two young teenagers, Robert and Bob, first meet in a trailer park in Northern California. They quickly became friends over their shared love of Country music, Jeeps and Trucks, County Fairs, and Rodeo. Fast forward 26 years and the two lifelong-friends reminisce about heading to the Salinas Rodeo in a 1970 Jeep CJ-5 listening to Chris Ledoux back when they were only 19. Robert, now a director and choreographer, was working on a tribute show about LeDoux's music with the now late Charlie Daniels. The conversation kept leading to one description of Chris: "He was one Bad Ass Cowboy". It struck a chord, and BAC 1873 was born. 
That was 2009 and life was a little crazy for the two friends and the idea was shelved for many years. Then at the World Championships of Country Dance, Bob surprised Robert by bringing the first prototype of the shirts he had found in storage. A quick call to our lawyer to re-establish the copyright and trademark and we are back in business... we thought.

Sadly, life was still too hectic and no progress was made for several months. Then Mia walks into the picture. While sitting on the beach with Robert, she began to map out ideas for a new logo and product line. Robert and Bob recognized that they needed her energy to bring their idea to reality and she joined the team. Two months later we had our first order placed! With a newfound energy, a new brand mantra "It's an Attitude. A Code, A Lifestyle", our three owners launched into an attitude clothing line that represents a value system missing today.

Along the way we have added a few friends to the company and our ownership now consists of a Veteran, a Firefighter, an Owner Operator Truck Driver, a World Champion Country Dancer, and a Self-Made Entrepreneurial Women!