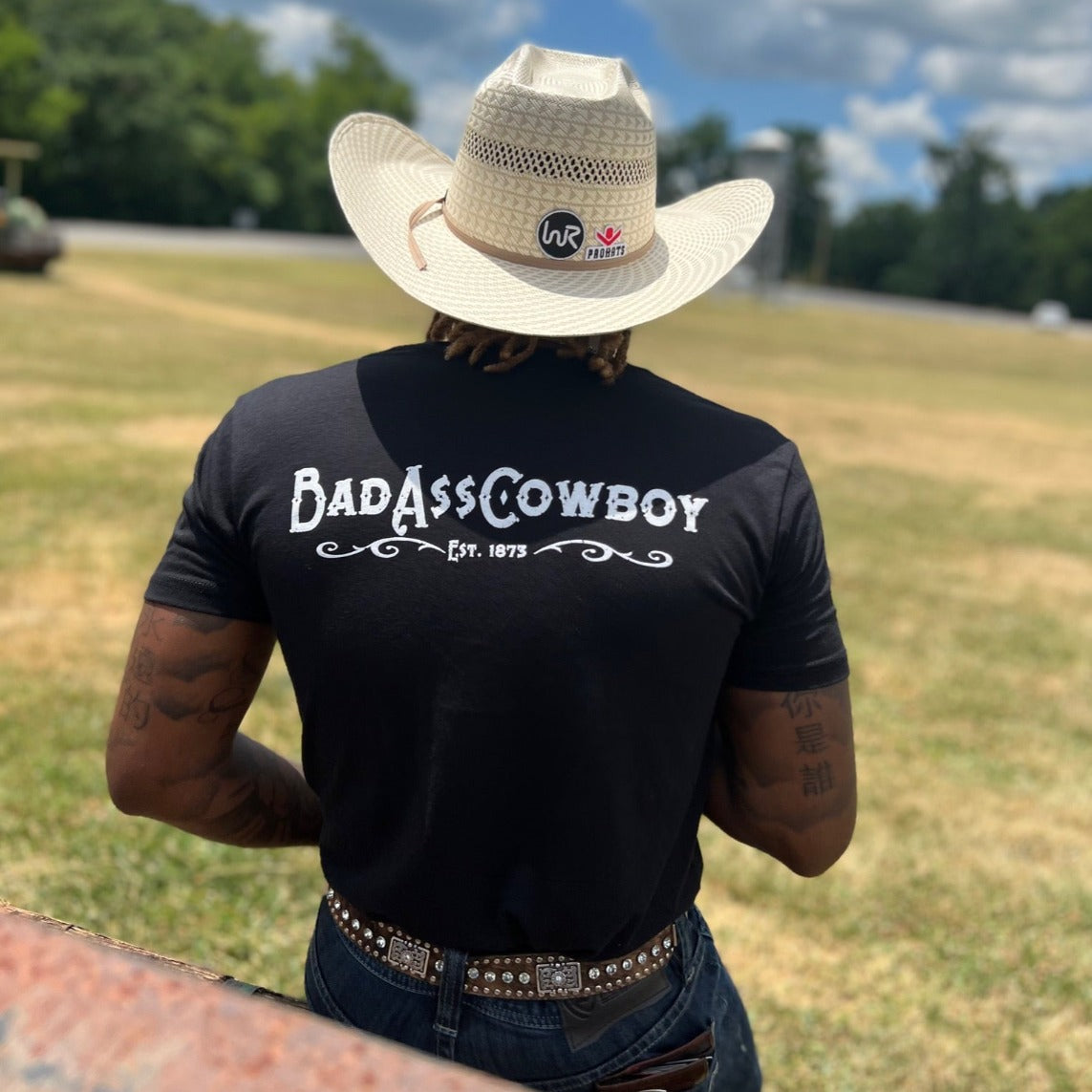 Do you ever feel like society has forgotten the importance of hard work, morals, and integrity?
Us too, and we're here to change that and help you do it too. There's a gap in the market for apparel brands that truly represent the cowboy code and lifestyle, and that's where our collection comes in. By rocking our gear, you're joining a movement that amplifies your voice and values, making a statement to the world. Check out our collection and wear your values with pride.
Shop the BAC Collection
Showing Off Your BadAss Style is Easy
1. Pick Your Style

Choose from our selection of premium apparel and accessories that show off your cowboy values.

2. Wait Patiently

Our Fast, Affordable Shipping will get your BAC1873 gear to you in no time.

3. Show Off Your BAC Attitude

Whether you're working cattle or spinning on the dance floor, you can wear your values with pride.
Express Your Values. Feel Good About What You Wear.
Wear Apparel that Looks and Feels Great

We source the highest quality apparel and accessories at the best rates so we can pass that quality on to you. Look and feel great in your BAC1873 gear. Shop the Collection Now.

Support Veterans, First Responders, and Youth Rodeo

Every purchase goes to support causes you care about, including charities benefiting those who've given the most so we can enjoy our freedoms. Find out how we give back.

Express Values That Matter to You